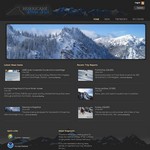 RidgeStyle.com
A Website for a Community of Outdoor Enthusiasts.
RidgeStyle.com is a custom built theme utilizing the WordPress framework. For this site, we employed HTML 5, CSS3 and a responsive layout that scales according to the device visiting the site. It is optimized for both desktop, and mobile devices.
Click Here to visit the Live Website.